Custom Personalized Wedding Air Fresheners
We're so glad you found us. Air fresheners are our passion! Our parent company, Scentsational Promotions has been making custom air fresheners for some of the largest companies in the world for almost 20 years.
We would love the opportunity to make beautiful personalized air fresheners for your very special day. They make truly unique wedding favors, party favors, personalized gifts and more. Please visit our design gallery here. We are constantly growing and adding new designs so if you don't see the shape or color that you have in mind, please call us directly at 631-235-2664. We are here to help!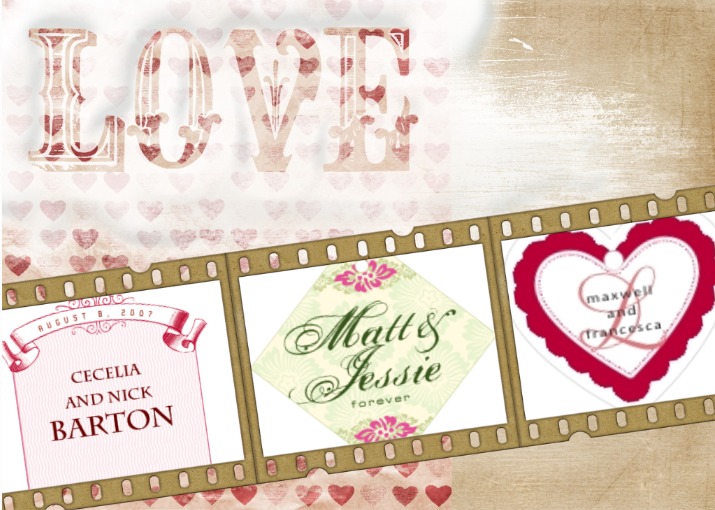 How it Works
We speak directly with the bride or wedding planner to determine the theme of the wedding and the invitations. We find that most brides like to use the theme of their wedding  invitations as a launching point.

From there we determine on the shape of the air freshener as well as the print colors. We invite the bride to email a sample of their wedding invitation a photo to ensure that we understand her wishes.
Our designer creates a sample which is then emailed to the customer. If any corrections are needed they are done immediately and re-submitted for approval.
Upon final design approval, the customer makes the decision on the fragrance.
Each order arrives with a few additional unscented air fresheners that can be saved in a wedding album, a collage or frame as a beautiful keepsake.
Questions? Please visit our FAQ page here. 
Please call us directly at 631-235-2664 or use the contact form here.
Required fields are marked *.